Team Bonningtons take on Cycle Live 2018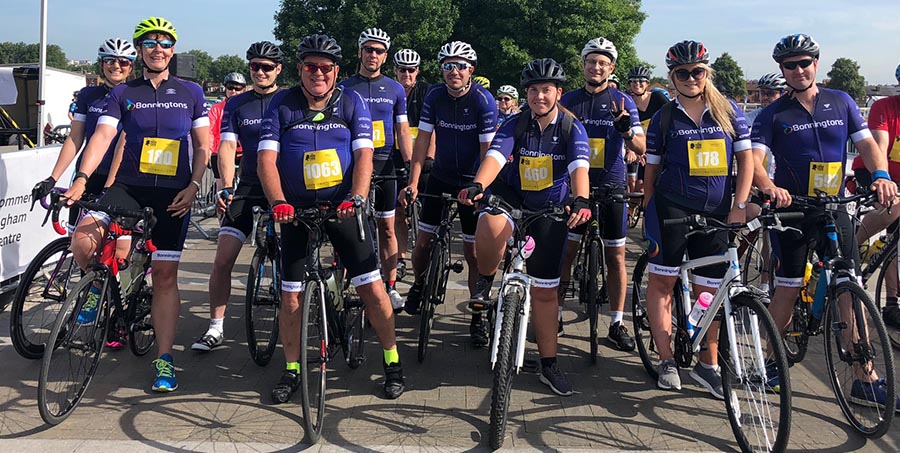 The Bonningtons Cycling Team took part in the Cycle Live Nottingham event, which took place in scorching conditions on 24th June 2018.
Organised by local sports marketing and event management company, Perfect Motion, this annual bike ride gives amateur cyclists the opportunity to come together and raise money for charity, or to simply challenge themselves. The course covers Nottingham and the surrounding areas, and riders have a choice of distances, ranging from 25 miles (The Robin Hood) right up to 125 miles (The Sheriff). We chose The Friar Tuck - a thigh busting 50 miles!
The team was made up of mixed ability - from novices to experienced Triathletes and veterans of the L'Etape du Tour. Incredibly, given the extremely high temperatures of the day, everyone from Bonningtons managed to complete the course, with finishing times ranging from 2 hours 15 minutes to 7 hours 30 minutes.
Our Customer Relations Advisor, Leigh Alder, completed the course in just over 4 hours and managed to raise £700 (and counting!) for her chosen charity, Cancer Research. Leigh is thrilled with the amount raised, which smashes her original target of £500.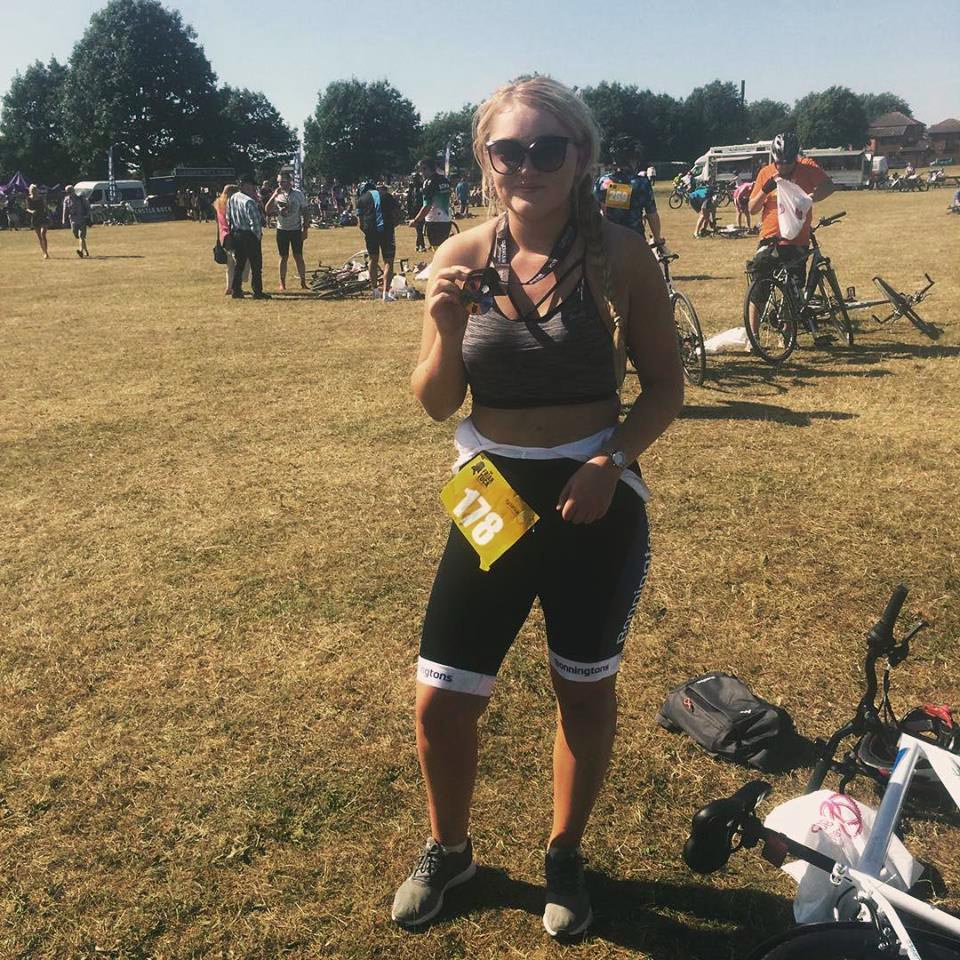 "I'm delighted to have raised so much for Cancer Research," said Leigh. "The ride was really tough in places, but doing it for such a good cause was definitely motivational. I'm so grateful for the donations, and am particularly thankful for those made by Bonningtons customers, and even members of the public who have purchased Bonningtons products and have got to know me through our consumer after sales service. Thank you!"
Leigh's fundraising page closes on 2nd July, so it is still possible to make a donation.