Press Release: Team Bonningtons Conquers the Alps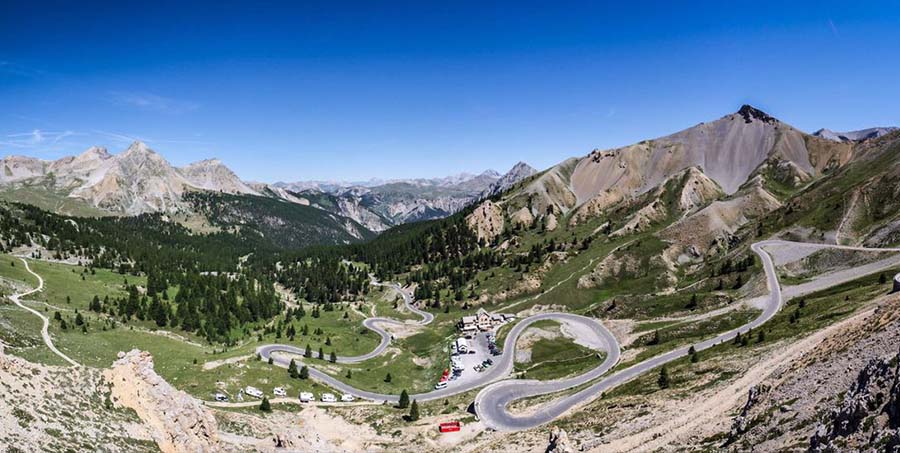 L'Etape du Tour is an annual mass participation event in which amateur cyclists gather from around the world to take on a stage of the Tour de France. 2017 marks the 27th edition of L'Etape, and on Sunday 16th July, over 12,000 lucky riders came together from 72 countries to take on stage 18 of the Tour.
Not one to turn down a challenge, accomplished Triathlete and Managing Director, Ian Fisher, took a team of four to represent Bonningtons on the mountain stage. The team, sporting company branded Lycra, was made up of Ian Fisher, Ben Simmons of BSCC Ltd, Will Newbury of 9 Endurance Coaching and Andrew McQueen of All 4 Design.
The route covers 181 gruelling kilometres through the Hautes-Alpes, beginning in Briançon and ending at Col d'Izoard - the highest summit finish in the history of the event.
"As bike rides go, I have to say, it was the most punishing I have ever done in my life," said Ian afterwards. "The scenery was absolutely stunning, which made the pain more bearable. Approaching the summit finish is a moment I will never forget. Many riders didn't make it to the top, but after 110 miles of bike racing with a total of 3 climbs, even reaching the foot of the summit finish was a great achievement in itself!".
Following the success of the mountain stage, Ian has decided to put together an official Bonnington Cycling Team. The family run company has an inclusive culture and actively encourages employees to adopt a healthy lifestyle. An onsite gym is available, free of charge to all employees, and staff regularly participate in fitness challenges such as mud runs and extreme obstacle races. The Bonningtons Cycling Team's first challenge will be a 50-mile bike ride in the UK in September 2017.
/