How to Upload a Quick Order via CSV Spreadsheet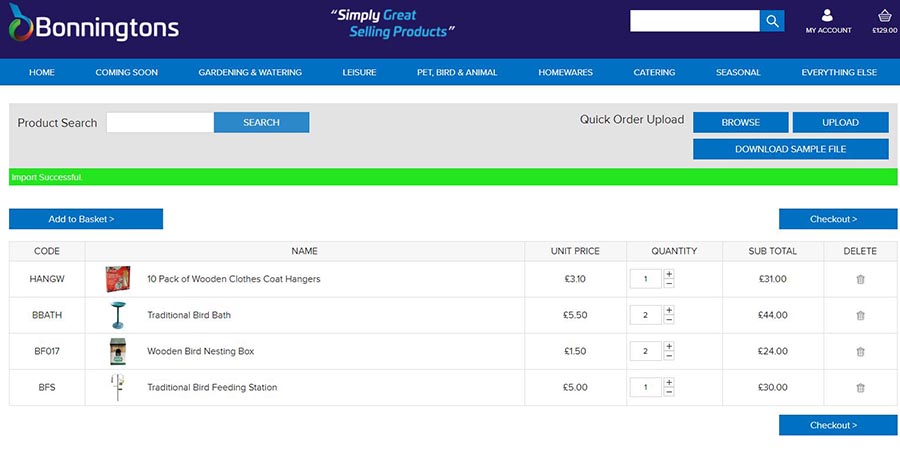 We are pleased to announce that you can now quickly and easily upload a CSV quick order into your basket. This will save you time when re-ordering regular lines. Here's how to do it!
2. Go to the My Account "Quick Order" page.
3. To upload your first order, download a sample file (step 1).

4. Open the file and enter the product code in column A (StockKeeping Unit), and the Amount of Cartons you wish to order in column B (StockQty). Then save the file to your computer.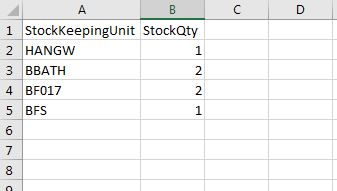 5. To upload your saved file, browse your computer and open the file (step 2).
The name of the file will now appear on the screen (below)

6. Click upload (step 3).
The items will now be added to your basket (see below)

All valid items will be added to your basket. If the file contains an invalid product code, or the quantity ordered is not a numerical value, the page will inform you of any errors (in red).
This means you can now order via the website in 5 different ways.
By browsing the online catalogue via the main horizontal menu and adding products as you go
By making repeat orders in the Order History section
By ordering from a saved Shopping List
By making a quick order using Product Search in the Quick Order section
By uploading a CSV file in the Quick Order section