7 Reasons Why Artificial Horticulture could be the Next Big Thing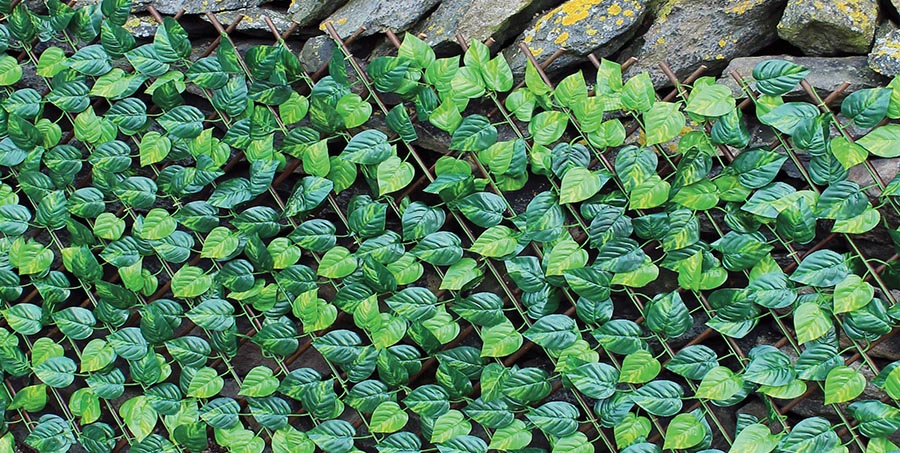 Once the domain of offices and public spaces, artificial plants, foliage and hedges are becoming increasingly popular wth householders. While true gardeners may shiver in horror at the thought of plastic plants and trees, it's easy to see the appeal of a maintenance free, year-round beautiful garden for some consumers. Whilst fake plants are unable to grow, here are 7 reasons why we believe their popularity is set to soar!
1. Low Maintenance
Artificial gardens are an attractive option for busy people who wish to enjoy their outdoor spaces but don't want to spend their precious spare time mowing lawns, tending beds and trimming back hedges. The elderly and disabled may find it difficult to keep on top of lawn maintenance, especially during the growing season, and perhaps are unable to pay for a regular gardener. Not everybody has the time or is able to fertilise, aerate and mow a lawn. For these householders, artificial turf and plants provide an attractive garden without the worry.
2. Weather Proof
With no need for watering, a fake garden laughs in the face of a hosepipe ban! At the same time, there is no need to worry about frost damage either, meaning the garden remains beautiful and green all year-round!
3. Almost Like the Real Thing
In the same way that artificial turf has evolved to become more lifelike, so artificial foliage has become less like the dusty artificial flowers of the 1970's and more like the real thing. Made of sturdy yet flexible materials, artificial horticulture blends in with real shrubbery, so gardeners can combine the best features of both real and fake planting to create a stunning, year-round garden.
4. Pet Friendly
Artificial turf is stain resistant and easy to clean. Simply rake gently each week and rinse with a hosepipe every month if needed. Mess made by pets can be simply picked up, and the turf simply washed down with a hose.
5. Makes a Yard into a Garden
Ready planted pots and hanging baskets are already popular with busy people who live in small urban dwellings. Artificial hanging topiary balls, free standing topiary trees and expanding leaf trellis all work well alongside real plants to transform a back yard into a relaxing garden. The addition of decorative string lights and solar lanterns will add to the ambience and extend the outdoor living season.
6. Ideal for Balcony Living
With no need for heavy watering, which is likely to upset neighbours living directly below, fake plants and trellising provide a quick and attractive solution to a bare balcony. With outdoor space a premium in most towns and cities, it is now relatively cheap and easy to transform a balcony into a desirable outdoor space.
7. Take it with You
According to a recent YouGov survey, by 2021 nearly one in four households will be living in private rental accommodation. That is a 24% increase on current figures. Due to the temporary nature of private rentals, these householders are likely to move house more often than those who own their own homes. Because of this, they are less likely to invest time and money cultivating a garden which they will have to leave behind. Artificial foliage can be simply picked up and taken to the next home!
Bonningtons has supplied artificial topiary balls for some time, and the artificial garden décor offering is boosted this month with the arrival of two types of expanding leaf trellis. Trellising is a quick way to divide gardens into different living spaces. Combine a trellis with artificial foliage, and you have a divider that blends instantly with the rest of the garden. What's more, there is no need to tend it or trim it back, so it is totally maintenance free. A brick wall or plain brown fence panel can be transformed immediately with a strategically placed leaf trellis, and since the trellis is exandable, it can be adjusted to fit any space, no matter how narrow. If you are a retailer of garden accessories, you should seriously consider stocking some artificial horticulture, because it's popularity can only increase.