14 REASONS WHY WE LOVE THE NEW BONNINGTONS WEBSITE!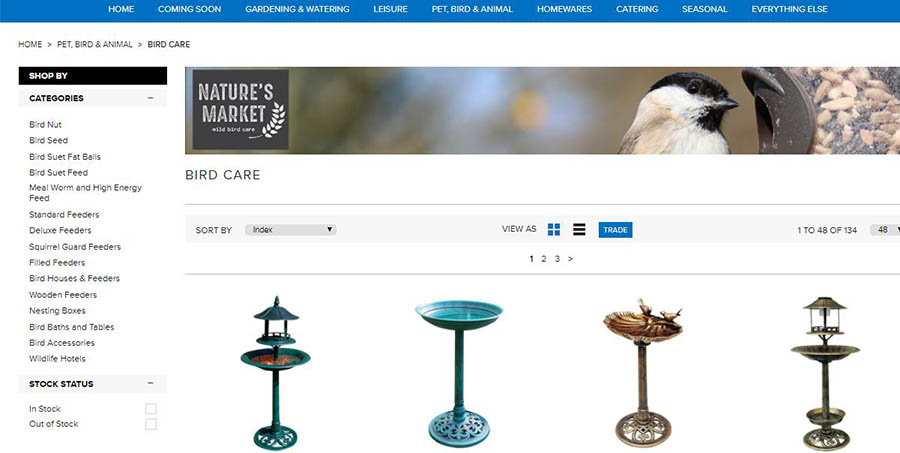 Welcome to your new, much improved Bonningtons website!
The new website represents the final stage of the Bonningtons rebrand, and comes at the end of our 50th Anniversary year. It is the result of many months' hard work, and incorporates many new features that have been requested by our customers. It offers a much improved, dynamic user experience. Below are just 14 reasons why we love the new website, and we hope you will too! If you do have any queries regarding the website, please do get in touch.

1. UP-TO-DATE STOCK INFORMATION
Available stock figures updated every hour throughout the day - giving our most accurate stock information to date.

2. MOBILE FRIENDLY
The fully dynamic, responsive design means ordering from your mobile or tablet is much easier - try it!

3. IMPROVED NAVIGATION
Locate your item in up to 3 clicks using our dynamic mega menu

4. MORE DELIVERY OPTIONS
Choose from Standard, AM, Next Day and Next Day AM delivery (restricted postcodes not included)

5. VIEW BEST SELLERS, SPECIAL OFFERS AND NEW PRODUCTS
In one click see the best selling products for the month ahead, all special offers and latest products

6. DOWNLOAD INSTRUCTIONS & PRODUCT IMAGES
Download instructions and images direct from the product page or from the download area

7. SIGN UP TO OUR STOCK FEED
Receive daily updates on stock levels and out of stock items.

8. VIEW ALL AVAILABLE PRODUCT VIDEOS IN ONE PLACE
View product videos on the product page or their dedicated page

9. RE-ORDER IN ONE CLICK
Place a repeat order in one click, or place a quick order

10. SAVE A SHOPPING LIST
Save your shopping list for a later date

11. DOWNLOAD CATALOGUES
Download the latest catalogues in an instant

12. FIND A WHOLESALER
Find a wholesaler with our interactive map

13. KEEP UP WITH THE LATEST NEWS
View the latest company and product news, and upcoming events.

14. LEARN MORE ABOUT OUR BRANDS
View information on our brands, and shop the entire range via our new brand landing pages