National Nest Box Week 2018 with Natures Market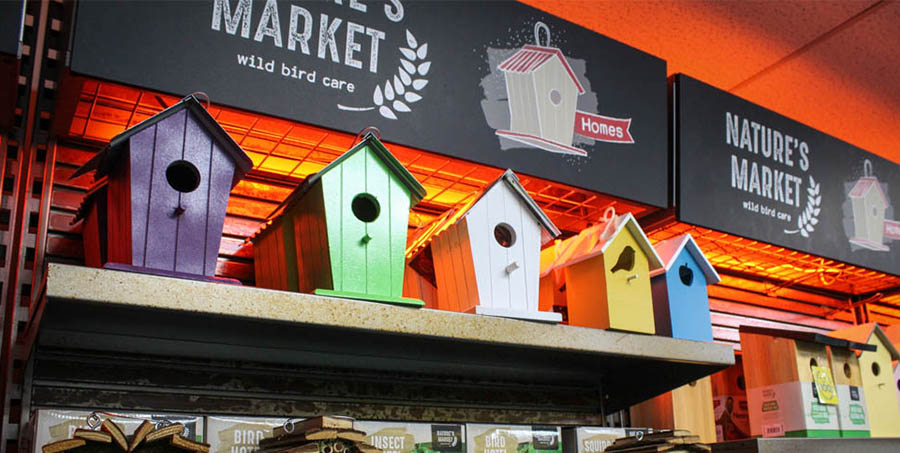 The 21st National Nest Box Week begins on 14th February 2018. Mid February marks the beginning of the breeding season, and during National Nest Box Week, people across the country are encouraged to put up bird boxes to create a safe haven for nesting birds. Organised by the British Trust for Ornithology (BTO), you can learn more about this event here.
If you are a pet shop owner, garden or hardware store, this is an ideal marketing opportunity, and a chance to connect with your customers while helping out our wild birds.
Nature's Market, the newly branded wild bird care range from Bonningtons, stocks plenty of traditional wooden bird nesting boxes, as well as an assortment of decorative alternatives (see them all here).
The new rustic-style packaging is attractive and simple, with colour coding to make selection easy for consumers. The different types of bird feed are clearly labelled, with bird nut in red, seed in yellow, suet feed in purple, meal worm in blue.