Special Offers and Free Prize Draw announced for Spring Fair Open Week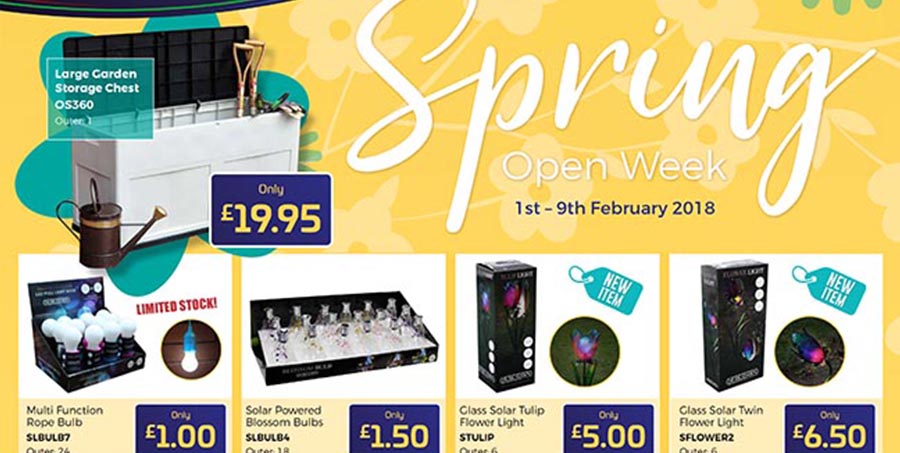 We are pleased to announce some of the very special offers which will be made available to all visitors to our upcoming Spring Fair Open Week. As previous visitors would expect we will be offering a selection of core items at fantastic prices (all of which are detailed below). In addition, the sales team will be taking pre-season orders for Christmas and Heating, with some unmissable special prices yet to be announced.
Visitors will also have the opportunity to be entered into a free prize draw! Simply fill in a quick questionnaire to be entered into the draw to win £500 of your next order! It's that simple.
We look forward to welcoming as many customers as possible between the dates of 1st and 9th February. To book your place, simply register online here, contact your sales representative or call Head Office on 0115 985 4119.