Pre Buy Offer Deadline Extended to 15th January 2018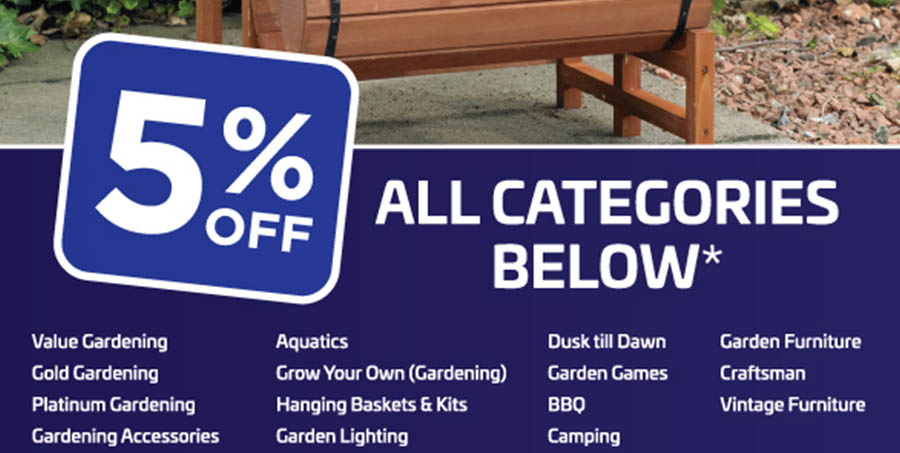 If you missed the pre-buy deadline of 31st December, 2017, do not worry! The directors have decided to give customers a helping hand in 2018 by extending the deadline to 15th January 2018.
5% discount will be applied to all pre-season orders placed for the outdoor categories listed below. This is an excellent opportunity to place your forward orders and receive a discount for doing so! All you need to do is take delivery in one drop before 1st April 2018. It really is that simple!
This offer is not available on the website, so you will need to contact your sales representative, or call the sales office on 0115 985 4119. Orders can also be emailed to orders@bonningtons.com, but please ensure your order is clearly marked as a pre season order, and tell us when you require delivery, otherwise the discount will not be applied.