It's Pre-Buy Season - 5% Off All Outdoor Categories!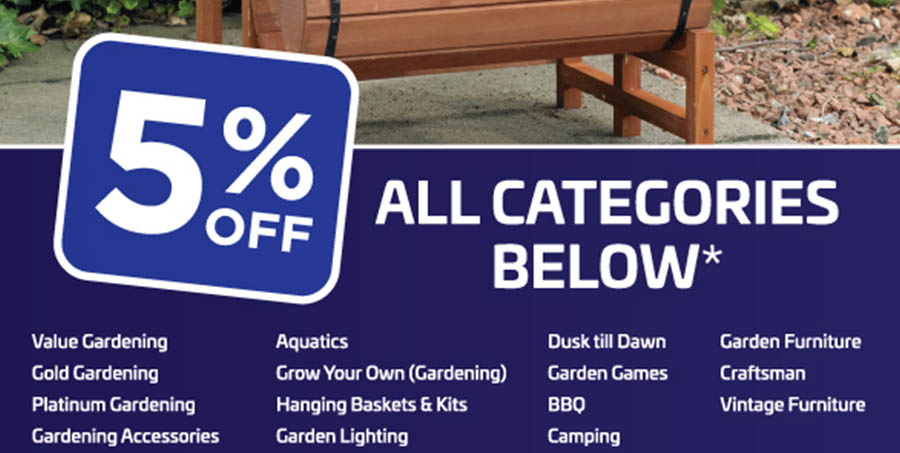 Pre-Buy Season is once again upon us, and the sales team are busy taking orders for 2018!
This year we are offering 5% off everything in the categories listed below. All you need to do is place your order before 31st December 2017, and take delivery before 1st April 2018. It's that simple!
This offer is not available on the website, so customers should contact their sales representative, call the Sales Office on 0115 985 4119 or send their order to orders@bonningtons.com.