Friday Fun - 7 Alternative Uses for Bonningtons Products

Candle lanterns are a lot more versatile than you might at first think. Fill one with baubles at Christmas for an instant table centre piece or stand alone decoration. Throw in some battery operated string lights and you have a unique indoor Christmas light.
You can really put anything into a candle lantern to make it into a statement piece - coloured marbles, for example, pot pourri, or even a favourite ornament or framed photograph would work well.
1. Fill a Candle Lantern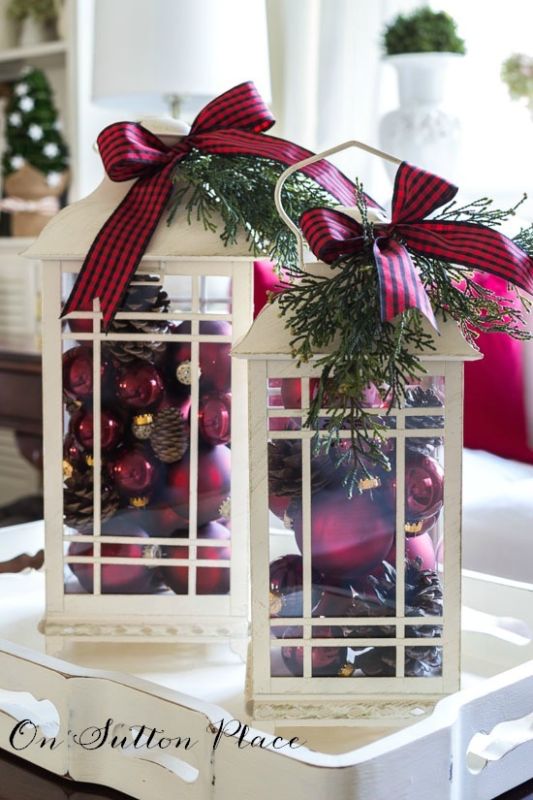 2. Light up a Fire Pit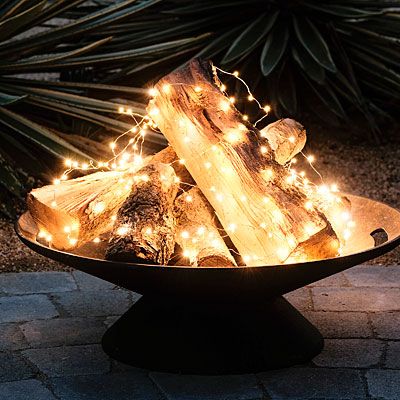 A fire pit is an essential item when it comes to turning a patio into an inviting outdoor living space. On warm evenings when a fire is not needed, create an artificial one by draping solar or battery operated copper wire string lights over wooden logs.
3. Winter Hanging Basket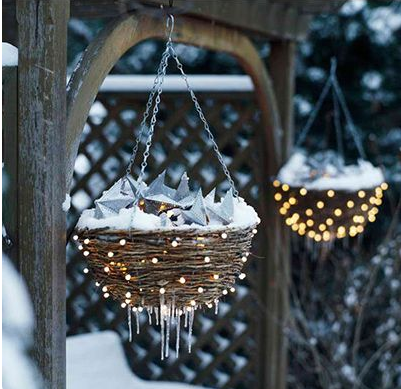 Outdoor battery operated lights can be threaded through wicker hanging baskets for an unusual outdoor Christmas light.
4. Upcycle a Hose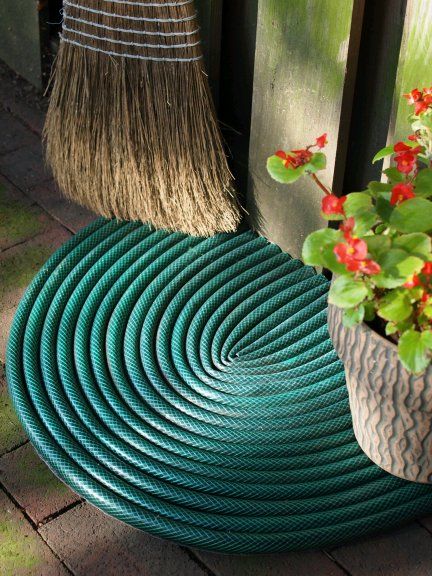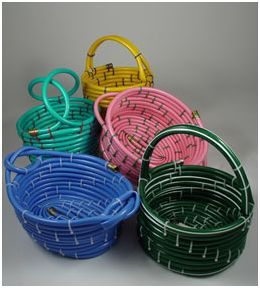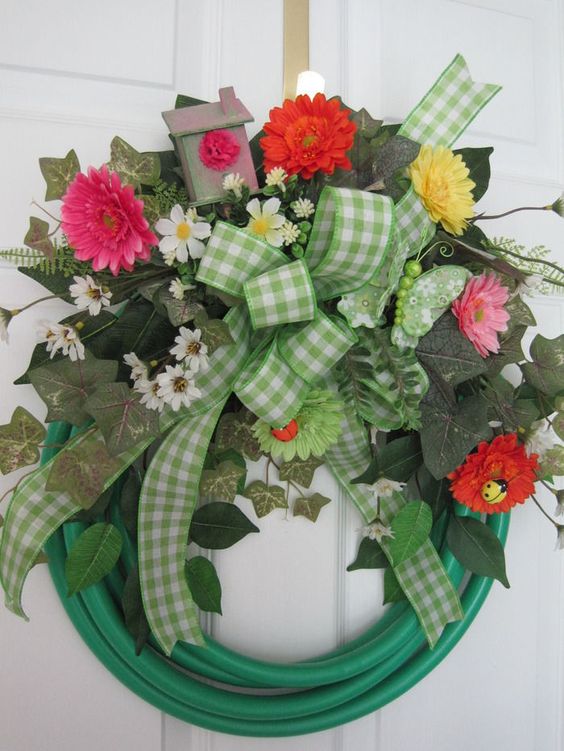 A hosepipe, being flexing and hard wearing, can be used to create all manner of household items, including a floor mat, storage baskets, or even a wreath!
5. Feed the Nesters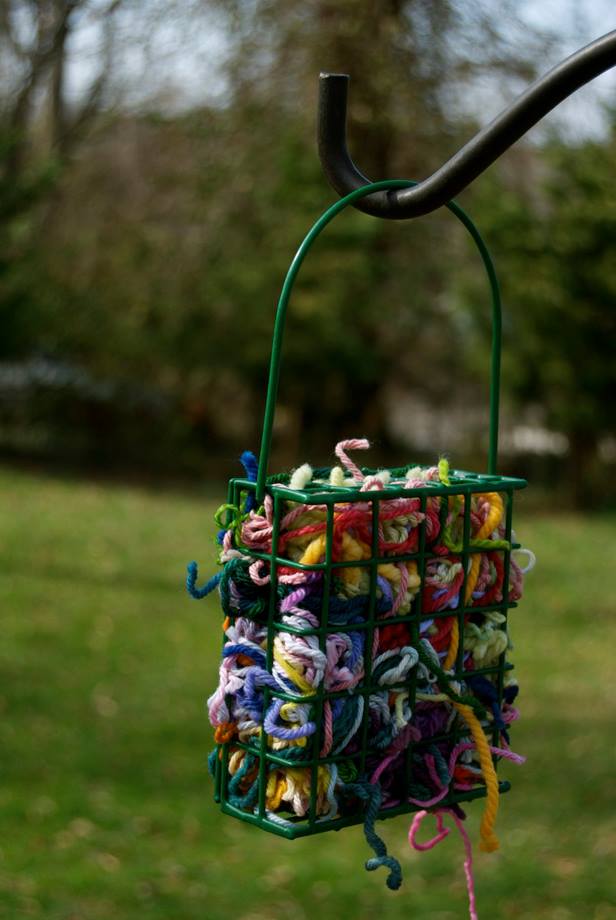 Substitute suet cakes for nesting materials during nesting season. Despite the image, long pieces of yarn, string and hair may cause entanglement issues. More suitable materials are: shed animal fur, feathers, dead leaves, twigs, dry grass, moss, shredded paper and thin strips of cloth.
6. Planter House Numbers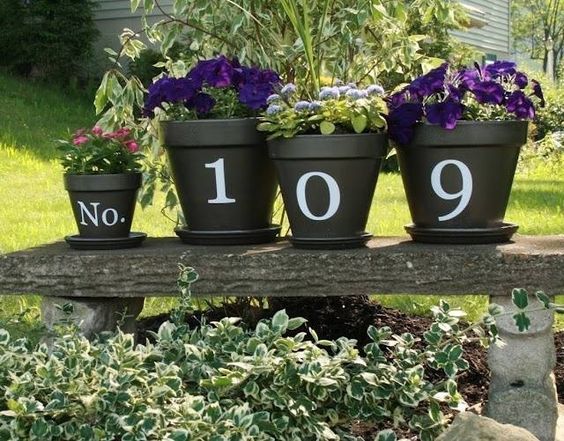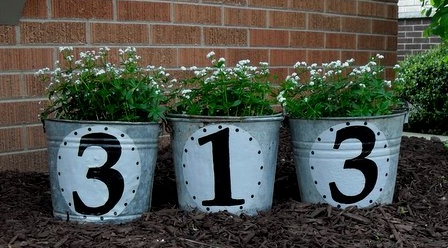 This idea is so simple, it's a wonder everybody doesn't do it! Paint or stencil your house number on decorative planters. With such an attractive, prominent display, no delivery driver will ever have an excuse to miss your property!
7. Play with Plates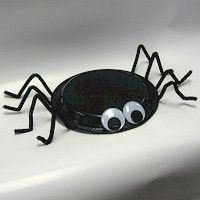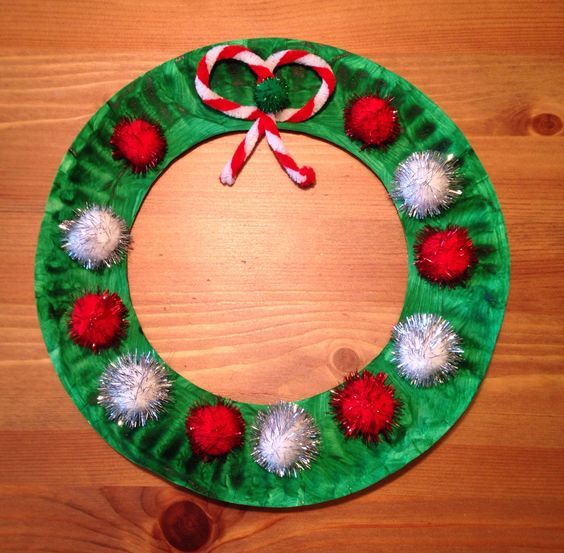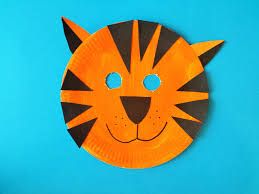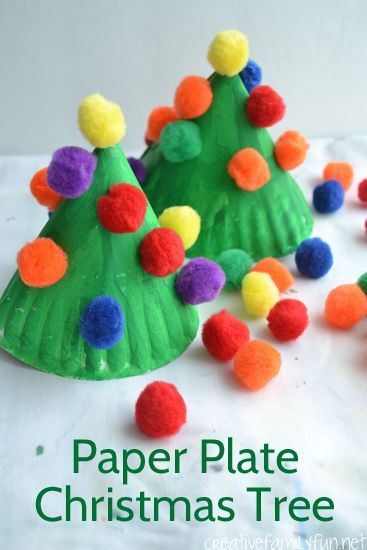 The humble paper plate is so versatile, there's little wonder it's the junk modelling material of choice for many care providers to young children. It can easily be transformed into anything from a Christmas tree model or wreath, to a spider, a mask, the list is almost endless.