Do you Hygge?

Picture yourself on a cold dark evening, snuggled in front of a log fire, drink in hand. Outside is bleak and damp and the darkness of the room is softened by warm pools of light cast by flickering candles and strategically placed lamps. For entertainment you have books, a few board games, and your close family, and perhaps a little craft project on the go. At this very moment you don't need anything else and you are perfectly content. This is hygge (pronounced Hew-gar). Originating in Denmark, it defies literal translation but can be summed up as cosiness, simplicity and a feeling of contentment in the moment. It is how the British would envisage a perfect Winter's evening, so it is little surprise that the trend is sweeping the country and is set to be a major theme in homewares during 2017.
Social Media has been awash with memes recently posing the question - would you say in a log cabin in the middle of nowhere for a month for a large amount of money? The responses are overwhelmingly "yes", with many offering to pay for the privilege. Such is the pull of hygge and the reason why it is set to be a dominating theme at Spring Fair 2017.
Can hygge help you grow your business?
The simple answer to that is "yes". Throughout the Winter months, we all practice hygge. We just haven't recognised it until now. The gift and homeware markets are trending towards natural, earthy themes, and it is no secret that the British love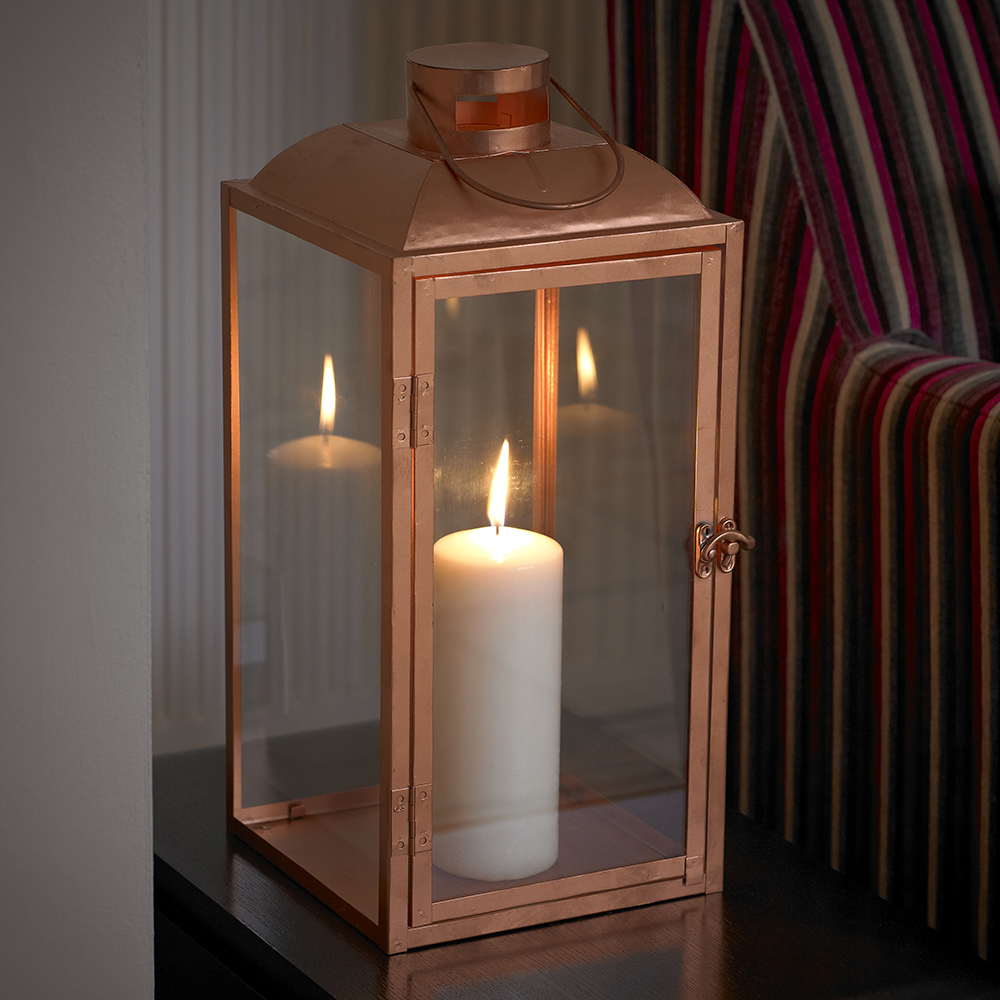 the minimalist nature of Scandinavian furniture and homewares.
Lighting Candle light is essential to hygge and the perfect way to create a relaxing atmosphere. Dusk till Dawn candle lanterns and holders continue to be popular in homewares, as do the convenient battery operated remote control wax covered candles. Of course, any kind of lighting can be used to create warmth and mood, and particularly effective are the battery operated string lights.
Entertainment True Hygge rejects modern technology and embraces simpler forms of family entertainment such as indoor board games, and wooden games in particular, such as the recently popular Viking chess game of Kubb and the best selling wooden tower.
Back to Nature
The trend is all about bringing nature indoors, with natural, earthy tones. These are reflected in many of the new Kingfisher Christmas items arriving for 2017, particularly in the natural looking wreaths and garlands.
Sticking with Christmas, there is nothing more hygge than plush furnishings, and the new Nordic Cabin and Gingerbread House collections have plenty of plush! From cushions and draught excluders to fabric doorstops and plush decorations, it is all about "selling cosy", or as we should now put it, "selling hygge". There will be the opportunity to see the new Christmas collections at our stand at Spring Fair, where the team will be taking pre season orders.
Hygge is all about being warm and cosy, but it goes beyond that. It's about appreciating the simple things in life such as a summer picnic, for example. In recent years house holders have been making the most of their outdoor space, by turning their gardens into "outdoor rooms". Smaller gardens in particular, with patio areas are perfect for creating a lovely outdoor space and extending the family living area. The use of Kingfisher outdoor dining furniture and lounge sets, garden lighting and fire pits for warmth bring hygge outdoors, in summer and in the colder months. Dusk till Dawn lighting, Craftsman and Four Seasons Vintage outdoor decor all contribute to the hygge effect and will be on show at our stand in Volume Hall 12, number 12A07.
Click here to read more about Danish Hygge.